Herb Crusted Halibut with Apple Salsa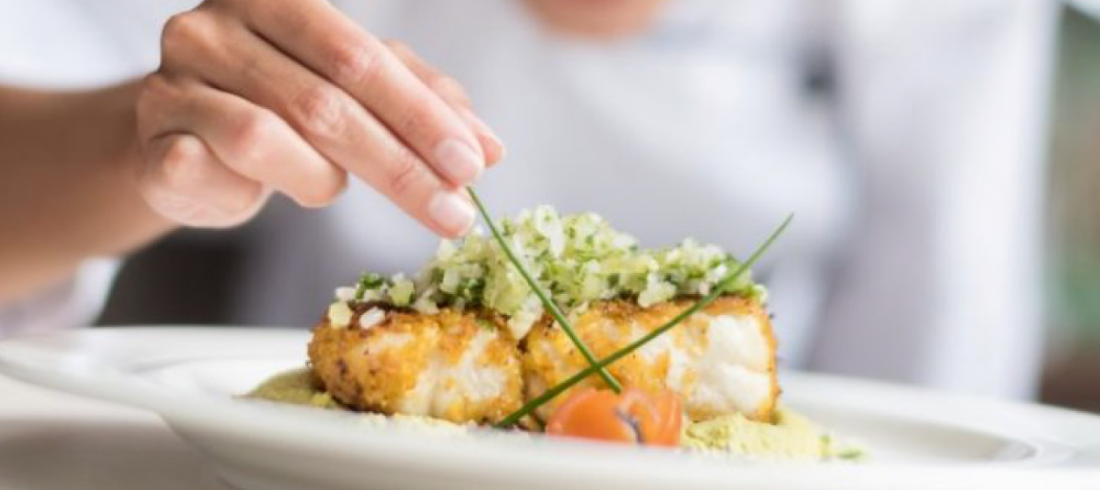 Beginning a salt-free lifestyle can be daunting, but it doesn't have to be impossible. Here is a recipe to get you started on your flavour-packed journey–without the pinch of salt.
Herb Crusted Halibut with Apple Salsa
Yield: 4-5 servings (58mg per portion)
Ingredients
Herb Crusted Halibut:
1.67 kg Halibut Fillets
750 g Bread Crumbs
450 g Fresh Parsley
300 g Fresh Dill
Chives (as desired)
Black pepper
500 g Vegetable Oil
Apple Salsa (Yeild: 8 Servings):
500 g Apple, diced
250 g Red Pepper, diced
125 g Cilantro, chopped
75 g Red Onion, finely chopped
10 g Jalapeño, seeded and finely chopped
1 Garlic Clove, minced
Juice from 1 lime
30 g Honey
Black Pepper
Instructions:
Place oven rack in centre of oven. Place parchment paper on baking sheet. Preheat oven to 425º
Mix bread crumbs, dill, parsley, chives, pepper, and a small amount of oil together in a bowl.
Place fillets on baking sheet. With a spoon, lightly press the herb mixture onto the fillets
Bake until the topping begins to brown and the fish flakes, about 10 to 14 minutes per inch of thickness.
While the fish cooks, mix all the Apple Salsa ingredients in a bowl to combine.